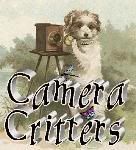 Week 42, 2012
Kom `s kijken!




Bonny and Clyde(e)..., the two headed cat or...
What else to do on a rainy day?
My contribution for this weekend.
A day just like today about two years ago...
My two kitties when they where about 4 month old.
Lean back and enjoy!
Mijn bijdrage voor dit weekend.
Een dag net zoals vandaag alweer twee jaar geleden...
Mijn twee katjes, toen ongeveer 4 maanden oud.
Leun achterover en geniet ervan!
The Two Headed cat!?
Sisterly love...
All about the right pose...?
Clydee and Asta...
Threesome... is awsome...
And there is so much more where that came from...
Just wait and see!
Stay tuned...